Rapid Action® Turning Direction Diagrams
Please read this in conjunction with our section: What is Rapid Action®?


A common question we are asked is "what direction will our lever or Rapid Action® taps turn?"


The diagram below should help explain this, and is the current factory standard setting as of May 2015.


Tip: When ordering a specific Rapid Action® top assembly and you want to confirm a turning direction you can quote the Figure X.X number from these diagrams in the order notes. Our assembly section uses the same references.


Wall Top Assemblies - Front Facing View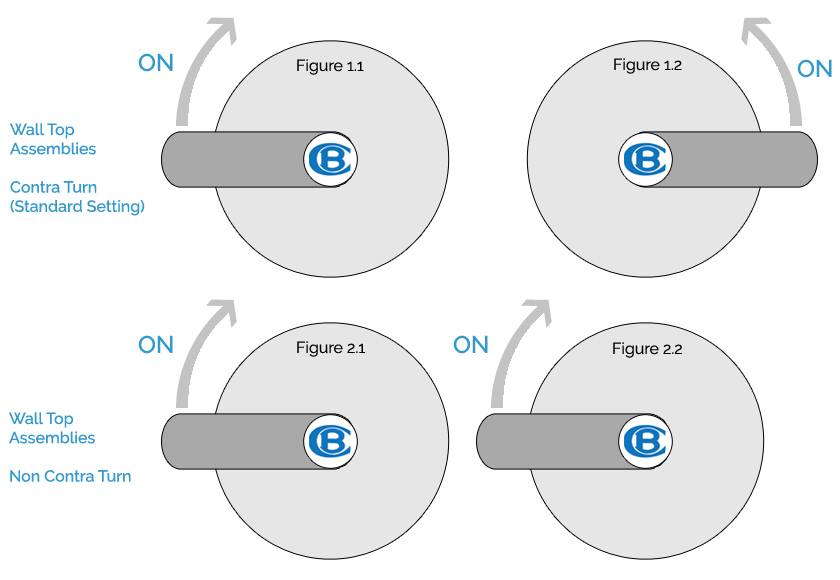 Basin & Vanity Top Assemblies - Top Down View